Backyard Smash & Sista Smash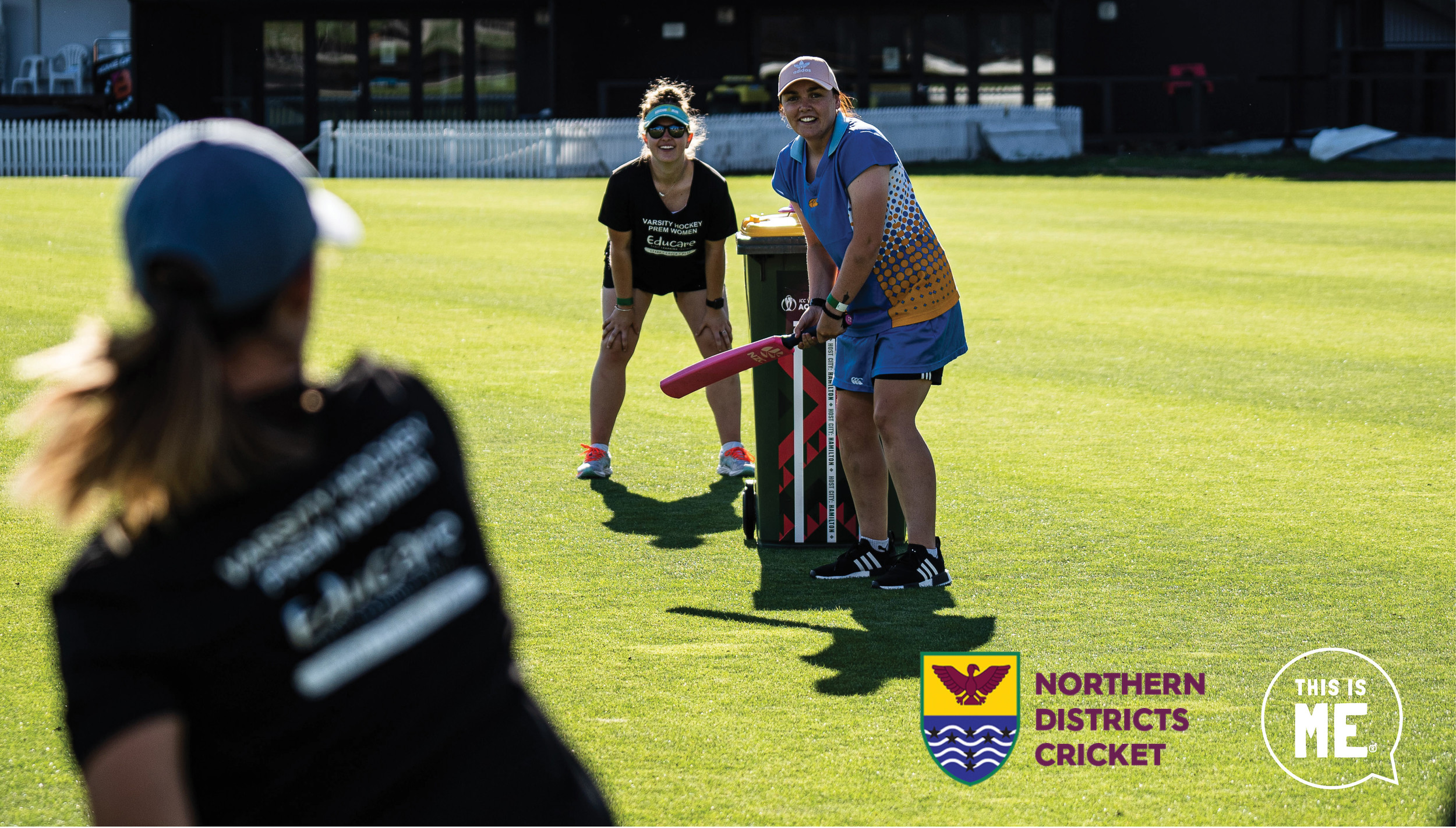 In 2019, This is ME® provided thought leadership to Northern Districts Cricket Association, Hamilton Cricket Association and Waikato Valley Cricket Association, resulting in the establishment of a new 'brand' of cricket targeting women and girls in the Waikato region. Backyard Smash and Sista Smash provided the platform to launch a modified, inclusive, and significantly different form of cricket that is based on a backyard-style game.
With no fast bowlers, no outs, no hard balls and no long days in the field, Backyard Smash and Sista Smash help introduce females to a new game of cricket in ways that are more welcoming and attractive to them.
The aim of our partnership was to support 'traditional' sports to think differently about their delivery in ways that meet the needs and motivations of women and girls. The result was the co-creation of a new format of cricket, as opposed to attempts to integrate women into the traditional, masculinised model. The continuation of this partnership with Northern Districts Cricket Association, in addition to H3, has seen several successful iterations of this style of cricket throughout the Waikato.
Sista Smash is a backyard-style cricket opportunity for primary school aged girls. Ngatea's Sista Smash in 2019 was attended by more than 200 local girls. The event made space for dancing in between overs, a lot of laughter and plenty of music. In 2020, this grew to 350 girls in Thames Valley, and a further 100 girls registered in Hamilton before its postponement due to COVID-19. In 2021, 160 girls participated at Seddon Park - the hallowed ground of elite men's cricket in Hamilton City.
The Backyard Smash, first held in 2019, is designed to cater to women aged 15 years and over. The first event saw more than 100 women form their own teams and play at Seddon Park. H3, Hamilton's premier event venue group, joined the partnership in 2020. Over 200 registrations were received but COVID-19 unfortunately resulted in its postponement. In 2021, twelve teams (120 women) took part, including an "Allstars" team of female rugby, netball and cricket players. In 2022, Northern Districts Cricket Association gained ICC approval to use Seddon Park before the ICC Women's Cricket World Cup 2022 and in accordance with Government COVID guidelines, 40 women participated. Due to COVID guidelines, hosting a Sista Smash event was not possible with schools being unable to mix, and participate in off-site events.
This event and style of cricket has been replicated in Tauranga at Bay Oval and garnered interest from New Zealand Cricket as they continue to make the game more inclusive for females. In 2021, This is ME® were awarded the Northern Districts Cricket Community Engagement Strategy Award, acknowledging our work on the Sista Smash and Backyard Smash initiatives.
Post-event surveys have strongly indicated an appetite for more frequent backyard cricket opportunities for females, with 100% of respondents identifying that they would participate more regularly in this type of cricket if the opportunity was made available. Next steps will see the Northern Districts explore longer-term offerings for women and girls' participation in the Waikato region. This approach reinforces one of the aims of This is ME®, to encourage providers to think differently about how they can engage women and girls in a sustainable and participant-centred way.