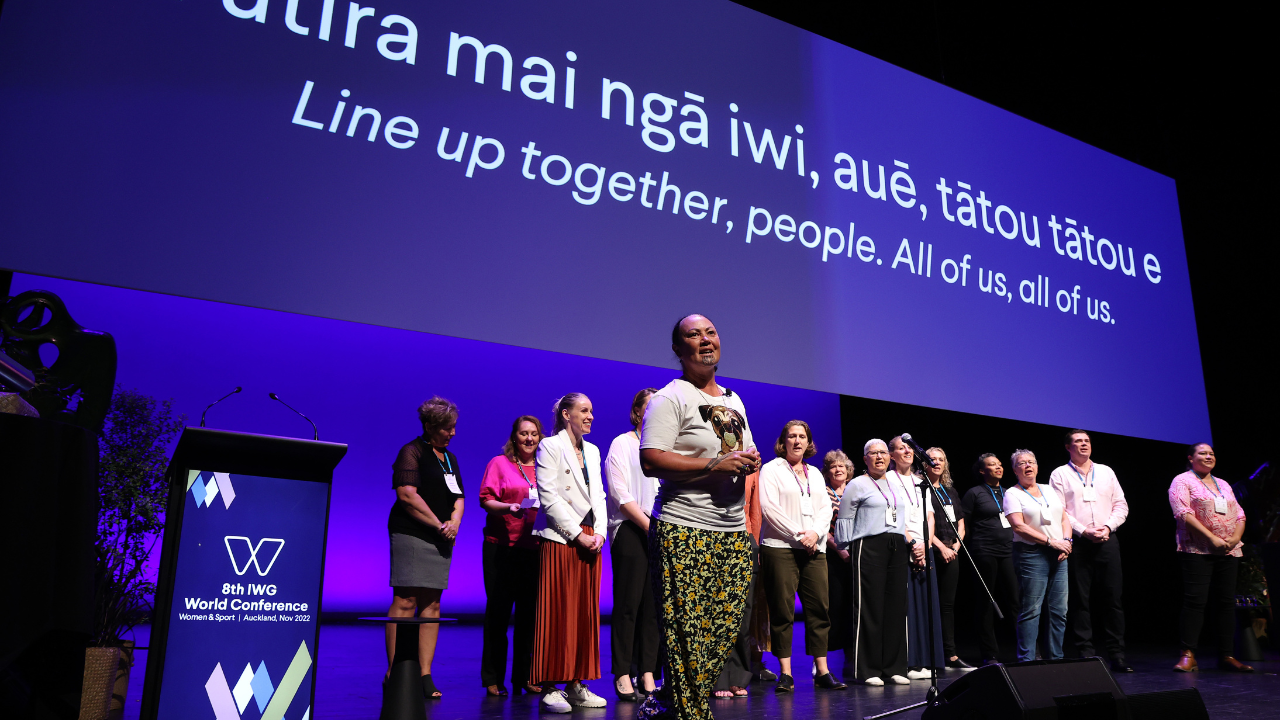 The International Working Group (IWG) on Women & Sport is the world's largest network dedicated to advancing gender equity and equality in sport, physical education, and physical activity.
Established in 1994 every quadrennial the IWG stages a Global Conference, the largest gathering worldwide. In 2022, Women in Sport Aotearoa, Ngā Wāhine Hākinakina o Aotearoa (IWG Secretariat 2018-2022) delivered the 8th edition of the World Conference in Auckland, Aotearoa New Zealand 14-17 November; Tāmaki Makaurau, following the previous global events in Brighton, Windhoek, Montreal, Kumamoto, Sydney, Helsinki and Gaborone.
The conference brought together over 1,850 participants from around the world to discuss and exchange ideas on how to create an equitable sports and recreational environment for women and girls.

A summary of the 4-day conference has been created into a single report, providing an overview of the impact the conference had:
𝟭𝟬 Conference Calls to Action
𝟭𝟲 Indigenous Calls to Action
𝟭𝟬 Global Legacy items that WISPA contributed to on behalf of the IWG movement
Insights and impressions from participants
Media coverage
Conference statistics and more.
Watch the conference highlights and Read the report below