Young Women's Leadership Programme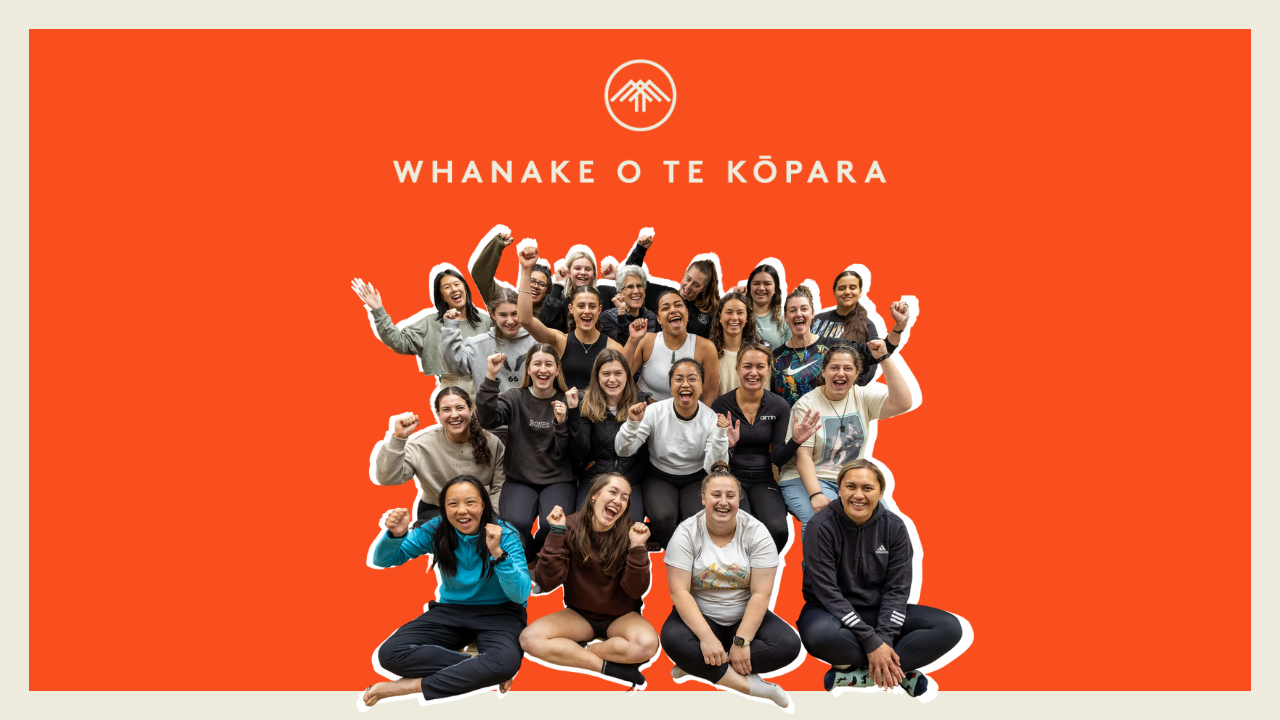 Whanake o te Kōpara is a leadership development programme established for young women aged 19 to 25. Built upon the foundations of co-design and social learning spaces, it aims to amplify the strengths of the individual, enabling them to uplift themselves, their community and the sector that surrounds them.
Whanake o te Kōpara is co-designed with the young women participating to ensure it meets their unique needs. The programme runs for 5-6 months and invites participants from all around Aotearoa, New Zealand.
Using human-centred leadership frameworks and practices, the programme intentionally focuses on the learning gained through the journey, rather than its outcome. It amplifies the strengths of each individual, enabling them to create change within themselves, throughout their wider community and the sectors they contribute to.
Facilitated and enabled by The Shift Foundation and Women in Sport Aotearoa (WISPA) this mahi was informed by an identified gap (at the time) in leadership opportunities for young women, particularly in the sport, active recreation and wellbeing sectors.
The programme was designed to address this gap, offering a safe and empowering environment for the participants to begin and build their leadership journey while strengthening their confidence, values and self-belief.
The first programme was delivered in March 2021, with a second cohort finishing in 2022. A third cohort will participate in 2023.
To learn more about the impact this programme had on its participants. Read the reports from 2021 and 2022 below.