Future Talent: Yasmeen Kareem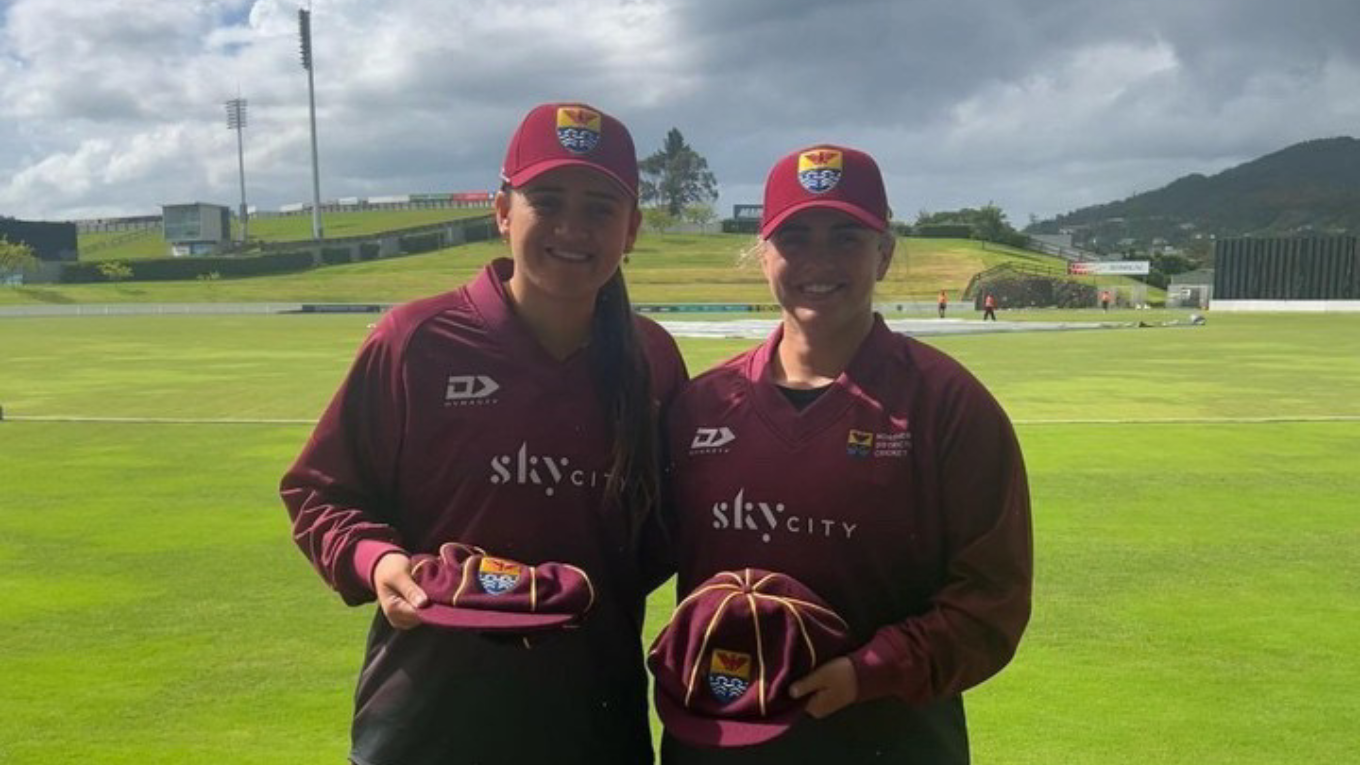 An insight into domestic cricketer, Yasmeen Kareem who has recently made her debut in the domestic scene for Northern Districts.
Player Profile

---

Teams: Northern Districts, Auckland Hearts, Parnell
Runs: 14
Wickets: 1
Yasmeen Kareem, also known as Yaz is a current player for the Northern Districts Women's side. Yaz started playing cricket at the age of 10 for her local club, Parnell in Auckland playing in a boy's side. As Yaz got better over time she was able to progress through the Auckland ranks, being picked for the U15 Auckland Girls side. As she was getting better and gaining more experience in the cricketing world she started to take cricket more seriously and train more often to help her improve and to be able to get the best out of herself. Yaz was eventually picked for the Auckland Hearts side to take on the Central Hinds in New Plymouth at Pukekura Park, making her domestic debut on the 21st of October 2020. Opening the batting with Saachi Shaari she made 4 from 22 balls with the Hearts being outplayed by the Hinds, all out for 49. She was also selected in the side for the next game, the next day against the Hinds, this time making 10 from 58 deliveries, sadly for the Yaz and the Hearts they were rolled for 89 with the Hinds once again taking a dominant win. At the end of the 2021/22 season, Yaz decided to further her opportunities so made the move to the Northern Districts side to further her opportunities as a cricketer in Aotearoa.
In her debut match for the Northern Districts side, Yaz got the opportunity to bowl five overs, picking up her maiden wicket, and removing Gemma Adams for 14. Sadly, Yaz also broke a finger in her debut game and is out till around the New Year.
Yaz mentioned that she wanted to learn as much as she possibly can from games and training so that she is able to improve her own game and also help to contribute to the team's hopeful success. She also mentioned the really good group of girls with a good mix of experienced and younger (like Yaz) girls coming through the ranks in the Northern Districts region. She is hopeful that they can win a few trophies this season. To be able to make her season worthful she hopes that when she returns from injury that she is selected and can score some runs to contribute to help make it a good season for herself! Yaz also has a goal of making the White Ferns one day, but know that at the moment it's all about scoring runs for Parnell and contributing for ND so that any rewards in the next few years are worth it.

Yaz looks up to current Blackcaps captain Kane Williamson and Devon Conway who is a left-handed batter like herself. In the Northern Districts side, she looks up to the team's captain and White Fern, Brooke Halliday, Halliday also being a left-hander is able to learn from her teammate who has taken her game to the next level by being involved with the White Ferns.
When I asked Yaz about the growth of the Women's game she said that it is pretty cool how the game is able to grow from strength to strength along with Women's Sport as well. Having all the Super Smash games live on TV and the HBJ Shield games on Youtube, it helps to get more attention towards the Women's game according to Kareem. She also says that the new agreement will only help to grow the game and make it more professional for players to be able to train and make a profession out of cricket.