Men as Allies: supporting women and girls in community sport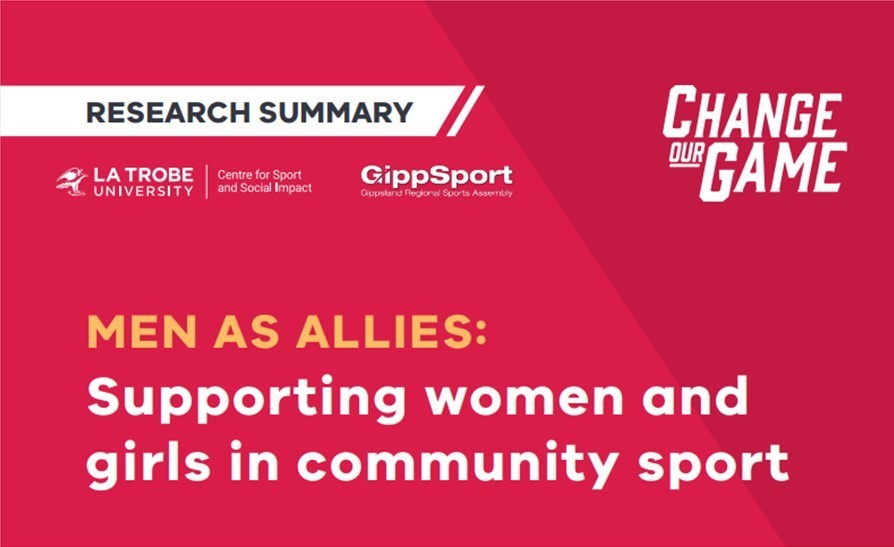 Men as Allies: supporting women and girls in community sport
Men play an important role in driving and supporting gender equality in community sport.

The sporting community is working hard to improve gender equality. Men, because of their power, influence and positions, have an important role as allies in levelling the playing field for women and girls.
Below is a research summary conducted by La Trobe University's Centre for Sport and Social Impact, in partnership with GippSport: Men as allies for gender equality in community sport in regional Victoria (Randle, E., Harris, M, Marshall, S., Denny, K., Donaldson, A., Dickson, G., Staley., K & O'Halloran, P (2022). This research was funded through the Change Our Game Research Grants Program, and was shared at Sport and Recreation Victoria's Community of Practice: Men as Allies for Gender Equality in Sport Forum in June 2023.
The research engaged stakeholders at all levels of community sport across five key stages to identify practical and relevant actions for men to be allies for gender equality.